May 15th, 2001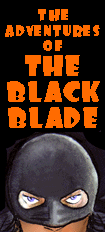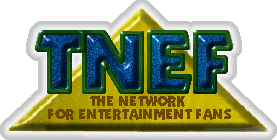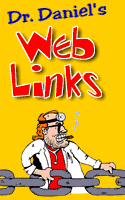 Announcements & Feedback
· Good to be Back ·
· Nora Eddington Flynn ·
· Errol Flynn Websites ·
· Links Area Debuts ·
· TCM Finks Out for Bday ·
· Flynn on PAL Scan Video ·
· E-Mail: Mysterious Short Film ·
· Report Bad Links ·
· Readme: Helping Fill Gaps ·
· Filmfax Article ·
etc. etc. etc.
Hello Again & Thanks!
After a year of illness, disconnect, and server snafu - I know several of you know a little about each of these - it's good to be genuinely back. I was surprised that people missed this site and actually TALKED about it. Your E-mails of support since the site came back up have been greatly appreciated. It's a pity Yahoo dumped a link up for the better part of four years over a 2 wk absence, but I'm hopeful even that may be restored.

There have been a couple of clouds over this return. Then first is learning the unfortunate news that Nora Eddington Flynn Black had passed on last month. I recall several years ago speaking with Rory about her mother, who back then already had taken ill. Nora was a wonderful woman, who, even as a young teen, displayed an uncanny wisdom. Her infinite patience and will held her marriage with Flynn together for more years than one would have expected under the circumstances, and those years produced two daughters and the continuation of a legacy. Once their marriage was over, they continued on as friends till his own passing in 1959. Nora was truly a star in her own right, and many will miss her.

The second cloud came as a reminder that fandom is often fickle, and its avid players sometimes so immersed in it that they lose sight of the real picture. I didn't miss that, and I wasn't hoping to see that side of fandom so soon; I wish I hadn't.

For the record, here it is: I run a homepage. Some people help me with its contents. It's all voluntary, a personal project for when I have time. I get the word out to people and they have a good time for all that effort. I want to get this RIGHT, and devoid of as many falshoods as possible, while pointing a finger at those who continue to spread false, defamatory rumours. End of story. I don't know the true value of something on Ebay. I am in no competition with any other Flynn people. I have no grudge against any family members (in fact, it was Rory Flynn who gave me her blessing to register www.errolflynn.net) be it over websites or memorabilia. I just want to pay homage to an extraordinary man. Doing it right will take some time and more hard work than these past five yrs have afforded me. So long as people are interested, it continues. Somehow, greed and pettiness don't figure into the equation.

Look at all the websites!
On the upswing, it's been great to come back to a net which FINALLY has more than just my website up. Other stars have several fan sites devoted to them. And what I mean are not just some classic Hollywood site with a page or section of Flynn on it - although they are truly appreciated in getting the word out about his existence to those who came to that site to check out somebody else. I mean a site you go to which is ENITRELY about Errol Flynn. You go to their account root URL and that's where the Flynn appreciation starts. This is refreshing to see. We NEED more sites for Errol, and they're starting to happen at last.
The website of most note came into full realisation last year, following many years of planning: the official inlikeflynn.com. While my site may have been the first and it was sanctioned in spirit by some from the family, it was never an official website. Now the family has their own presence on the Internet, and I couldn't be happier.
Many fans have taken it upon themselves to make sites or pages for Flynn. There's even a webring. Way to go, you people! You're the glue which holds his memory together, and this is now the forum in which to do this.
I've therefore made it a priority to start a links area in the Miscellany section. It was something I viewed as icing on the cake once the site was done, but since this site remains a work-in-progress (yet still manages to grow and grow...), I thought it best to make it a priority section. Included in that area will be banners and buttons for www.ErrolFlynn.net. Please don't hesitate to download those graphics and use them for links on your page.

No Birthday Party at TCM
Can you believe it? With their preoccupation over a Michael Curtiz retrospective, TCM in the USA has neglected to offer ANY Errol Flynn movies for his birthday on June 20th. Maybe some tactful, diplomatic E-mails of feedback might let them know what a goodly amount of fans expect NEXT June 20th...

PAL Scan Videos for Flynn Fans
Also up are links to obtain Flynn titles in PAL scan. These are for those of you in Europe, the UK, Australia, South America, etc. I'm glad to be able to offer you these at last, and from a highly reputable company. Enjoy!
Now, if only we can see some great titles on DVD for either scan...

Errol Flynn in Short Subject
circa
DIVE BOMBER
I'm trying to find info and a copy, if possible, of a (technicolor?)short Errol Flynn filmed in and around Hawaii in early 1941.  I heardthat this was edited into a documentary short subject about US air power in the Pacific - it might have been released for exhibition with "Dive Bomber," but I'm not sure.
Was this "Meet The Fleet?"  I think it might not be because "Meet The Fleet" was (exclusively?) about San Diego, California.  Any help you can provide would be appreciated.

  Thanks!

D. Weiner
If you know more about this, please e-mail. -D

Report bad links
If any links are misspelled and/or lead nowhere, please the name of the page you were on and the link you tried to use. All internal links should point here, and nowhere on Geocities, Octet, Panix, or to a file called "filmog.htm".

I found on the logs a lot of errors made by people trying to access the Library from the Filmography's main page. This is now repaired.

The first thing you'll notice is that the pages will load faster than they did on Geocities. If they don't, let me know this too.

Filmfax's Ultra...
...which contains an article covering Errol Flynn's television dramas, may not be readily available to many of you. Unfortunately, their Internet resources are not very reliable. Best advice is to contact them directly for postage and back-issue information. Send a Self-Addressed, Stamped Envelope to: Filmfax · Box 1900 · Evanston, IL 60204. Queries outside the USA should include two International reply coupons with a self-addressed envelope as is the custom. Good luck!

Please...
...don't ask me how to find a film, especially if you haven't checked the Video section. The video area of this site is definitive as far as my legitimate resources go. After all, I'm only a schmuck with a homepage!

When I receive e-mail from a diligent soul which contains a lead, I confirm the resource before any info is posted. YOU can do YOUR part by e-mailing the video manufacturers (like MGM/UA and Fox Video) and asking them politely to consider those titles which are not included in their inventory.

You might also wish to check the weekly Flynnwatch page for those cable channels which run Flynn's movies.
If you don't get Turner Classic Movies...
...and the cable system in your jurisdiction isn't Time-Warner (which might add the station universally this year since they now own Turner Entertainment), then you may want to consider a wireless service like Primestar. I'm sure those of you cabled in the USA have noticed that the classics have left TBS and TNT; they're now on TCM. Well, at least they're not being colorized, cut, and accelerated!
We're Still Under Construction
IMPORTANT:
Titles will be added gradually in all sections during the next couple months or so. There are many of you who are eager to help fill gaps, and you don't know how gratified I am for your enthusiasm. But PLEASE: wait until I'm finished to see whether anything is missing in a category. I will post both on the main library page AND here when a section is completed and ready for your scrutiny; I'm sure there will be MANY gaps to fill. In the end I hope to make this the most comprehensive bibliography on Errol Flynn.
---
Thanks to many of you who continue to point out assorted typos. Your help is greatly appreciated.
---
General Site Credits
I started this site with the use of a 386 PS/2 IBM PC with a 14400 modem. I now employ the use of a 200 MMX and X2 modem. I use Notepad and Netscape Navigator 3.04 to prepare these pages. For graphics and photo prep I use Paintshop Pro version 311 16-bit (still their best) and Photoshop.

Credits for outside sources of movie stills will be posted on those pages in question in the left column. I have tried to use genuine materials (stills, lobby cards, etc.) rather than books. But I simply haven't images from every film, and I often have no choice. Sources for movie stills will be provided at some point once the merchandise area has been properly constructed.
Need copyright clearance for archive stills!
I can access and arrange to scan images from NYC area archives for this site ON THE CONDITION that I obtain written permission from the appropriate studios. The "appropriate studios" is more often than not Turner Entertainment Co., and I have yet to get a response from those e-mail addresses I HAVE used. Anyone know for certain who I am to contact and how?

And while I'm at it: Images used from Warner Brothers & MGM films prior to 1951 are ©Turner Entertainment Company.

A book area is being scripted right now, as well as the first draft of a practical but thorough biography. I don't want to compromise the quality or integrity of this site with regard to misinformation; there are plenty of sites devoted to that already. Then again, I don't want you to have to sit here and read forever.
---







---
All original contents (writing, graphics) İD.David
and may not be used without permission