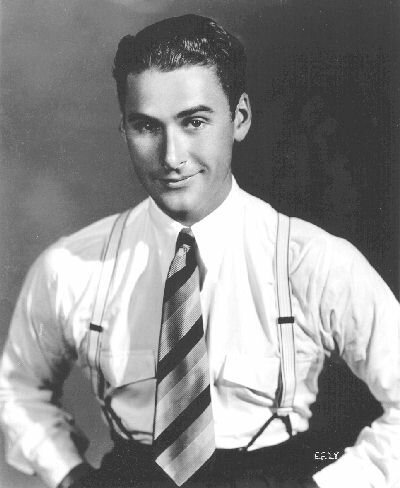 This page promises to be the ultimate audio library of memorable moments from the best of Errol Flynn's movies. If you have any Flynn-related wav files which you would like to have added to this page, please let me know*.

| | |
| --- | --- |
| Using a Mac? No problem! Download | |
The Adventures of Robin Hood
treason.wav
"Why, you speak treason!"
"Fluently."

(Olivia de Havilland
& Errol Flynn)
33kb
---
sherwood.wav
"Welcome to Sherwood,
my Lady!"
(Errol Flynn)
22kb

miracle.wav
"Bless my soul! A miracle!" (Eugene Pallette)
22kb
---
revolt.wav


"I'll organise a revolt:
Exact a death for a death
...and I'll never rest until every Saxon in this Shire
can stand up, free men,
and strike a blow for
Richard and England!"

(Errol Flynn)
116kb

sweetart.wav


"You mean t'say you've never 'ad one single sweet'art in all your life?
  »cackle!«
Yuh dunno what
you've missed, my lad!"

(Una O'Connor)
101kb
---
funnyhed.wav


"And when my real Guardian King
Richard finds out about your being
in love with me..."
"I know! He'll make me court jester!"
"...he'll stick your funny head on
London Gate!"
"And a fine decoration it'll be, my
bold Norman Beauty!"

(Olivia de Havilland
& Errol Flynn)
121kb
---
*IMPORTANT: Please do NOT send binaries with your letter. I'm short on space and will most likely direct you to an account which enables me to receive it in an online directory.






---
All original contents (writing, graphics) ęD.David,
and may not be used without permission