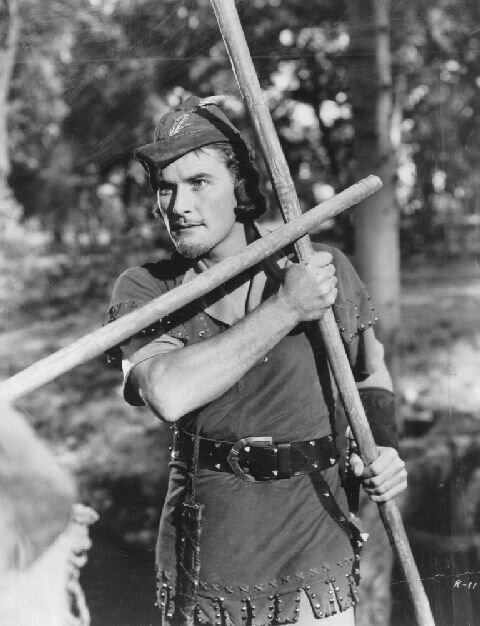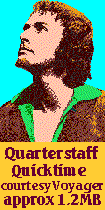 Fortunately, you can find most of Errol Flynn's movies on homevideo. Many suppliers, as well as reputable mail-order establishments, offer their services on the web.
As many of you already know, there are two formats of video available. The USA, Japan, and Canada use one type, while the rest of the world uses the other. It is very important that you look under the category which applies, or you may end up getting an unwatchable product. Likewise, you will see links on other pages of this site which lead to a specific film for ordering. Make note of who you click on for your region.
For simplicity's sake, we'll categorize them on this page, with NTSC for the USA, Japan, and Canada, and PAL for the rest of the world. Just click on the format below to go right to your area:
NTSC
PAL
For the USA, Canada, and Japan, we recommend:


This established mailorder company also processes orders online. Their service and efficiency are unsurpassed. MU features the best selection of Errol Flynn's films at the lowest prices.
---
---
Feature Films
The Adventures Of Don Juan
The Adventures Of Robin Hood
Captain Blood
The Charge Of The Light Brigade
Cry Wolf
The Dawn Patrol
Desperate Journey
Dive Bomber
Dodge City
Edge Of Darkness
Escape Me Never
Footsteps In The Dark
Gentleman Jim
In the Wake of the Bounty
Istanbul
It's A Great Feeling
Kim
King's Rhapsody

Lilacs in the Spring
The Master of Ballantrae
Montana
Never Say Goodbye
Northern Pursuit
Objective, Burma!
The Prince And The Pauper
San Antonio
Santa Fe Trail
The Sea Hawk
Silver River
The Sisters
Thank Your Lucky Stars
That Forsyte Woman
They Died With Their Boots On
Uncertain Glory
Virginia City
The Warriors
Television Appearances
Errol Flynn Theatre:

The Duel / The Sword Strikes
The Duel / Strange Auction / The Sealed Room
Rescued*


Miscellaneous Other TV:

Alcoa Theatre: The Golden Shanty**
The Big Surprise (Gameshow)
Colgate Hr starring Abbott & Costello
Screen Director's Playhouse: The Sword of Villon*
Telephone Time: Fight for the Title**

*These titles come on the same tape
**These titles come on the same tape
Documentaries, etc.
Errol Flynn: Portrait of a Swashbuckler***
Great Actors Of The 20th Century, Vol. I
Hollywood Bloopers
***A low-budget documentary narrated by Christopher Lee. This programme is adorned

with stills and B+W clips (even for the colour films), lending to a rather cheesy
quality. But interviews with Flynn's biographers, friends, and relations make this
tape a must for the serious collector.
Other Flynn-Related Titles
My Wicked, Wicked Ways:
The Legend of Errol Flynn

This TV-movie stars Duncan Regehr as Errol Flynn in this TV-movie based loosely on Flynn's autobiography of the same name. This originally ran in 1984 as a 2-part miniseries on CBS.
There are some fabrications in addition to those already provided by Flynn (for example: a stuntman buddy named Billy, who dies during the filming of THEY DIED WITH THEIR BOOTS ON. This is a combination of Buster Wiles, and an unfortunate freak accident in which another stuntman became impaled on a sword when he took his fall), but it doesn't subtract from documented misadventures and getting to see people portrayed which many of us have only read about. Barbera Hershey portrays Lili Damita exactly as Flynn had described her (except Flynn specifically stated he never called her "Tiger" to her face); Barry Ingham as John Barrymore is superb. As for Duncan Regehr, he certainly makes for a charming character - and he possesses that rare quality about him that most of today's stars lack - but I'll be danged if he didn't look like Ronald Colman! Well, that really isn't a bad thing...is it?
I enjoyed this film as entertainment, but it portrays Flynn way too innocent and - heck - what's with the mustache in CAPTAIN BLOOD???



Robin Hood: Men in Tights

Cary Elwes stars in this Mel Brooks satire of the legendary vigilante. And although it was inspired into production by Kevin Costner's ROBIN HOOD: PRINCE OF THIEVES, there are plenty of references to the Errol Flynn version.
Also features Tracey Ullman, Richard Lewis, Roger Reese, Dom DeLuise, plus a few surprise guests! Also available on laserdisc from this site.


My Favorite Year

Peter O'Toole plays hasbeen swashbuckler star Alan Swann in this comedy set in 1950s New York City. He is scheduled to appear on a popular comedy show a la Sid Caesar, and it's junior writer Benji Stone's (Marc Linn-Baker) job to keep Swann sober and present for every rehearsal - and the broadcast. This is a wonderful homage to early television. And it certainly captures a side or two of Flynn; the situation brings to mind the way Earl Conrad had been dragged around Jamaica while attempting to interview Flynn in 1958. This is a must!
(Note: The line which everyone who has seen this film seem to regard as their favourite is actually attributed to John Barrymore!)
You can find this title in the MGM/UA Vault by selecting their icon above.


The Rocketeer

Here we have the other side of the coin: Timothy Dalton plays swashbuckler star Neville Sinclair, a character clearly based on author Higham's bogus evaluation in ERROL FLYNN: THE UNTOLD STORY. Bill Campbell stars as Cliff Secord, a young stunt aviator who comes across a prototype rocket swiped from Howard Hughes which straps onto the back and enables a person to fly. Sinclair and his lackeys attempt to get it for the Nazis.
I followed this series as a comic book long before it was conceived as a film, so you know I'm going to like this for being true to the original. But let's face it, this Neville Sinclair is the bad guy's bad guy, and stops at nothing to get the rocket.
This movie is also available in DVD (see below)


Back to top of page
---
DVD
Santa Fe Trail
The Rocketeer
---
ßetamax
Don't knock a good thing. Many people who began their home video pursuits early remain faithful to the ß and have become multi-format users. Image and sound are both clearer on ßeta, so when something is available on tape in this format, it's going to take precedence.
So far I don't know of any online sites which accommodate Beta collectors. However, there is an excellent mailorder company which offers many MGM/UA titles - as well as THE ROCKETEER - at discount prices:


Brauer Trading, Ltd.
26 Emery Lane
Woodcliff Lake, NJ
07675

---
Tel:
1-800-962-7722
(Mon-Fri 10am-8pm est)
Back to top of page
---
For PAL scan video, etc. we recommend:

Like Movies Unlimited, Black Star has a strong reputation behind them. I'm sure you'll be pleased with their service. They accommodate orders from all over the world.
---
---
Feature Films
Note: Those marked with * are Out of Circulation. Black Star offers
a Video Hunt service linked from the title's page.
Adventures of Captain Fabian*
The Adventures Of Don Juan*
The Adventures Of Robin Hood
Captain Blood
The Charge of the Light Brigade
Cry Wolf*
The Dawn Patrol*
Desperate Journey*
Dive Bomber*
Dodge City
Edge Of Darkness*
Gentleman Jim


Montana
Objective, Burma!*
The Prince & the Pauper
The Private Lives of
Elizabeth & Essex*
San Antonio
Santa Fe Trail (Screen Classics)
Santa Fe Trail (Laserlight)
The Sea Hawk
Thank Your Lucky Stars*
They Died With Their Boots On
Uncertain Glory

Television Appearances
Drama Classics VOL 2

Ensemble tape of 1950s television dramas featuring Errol Flynn, David Niven, and Douglas Fairbanks Jr. The Flynn offering is "The Duel" from "Errol Flynn Theatre."

Other Flynn-Related Titles
Robin Hood: Men in Tights

Cary Elwes stars in this Mel Brooks satire of the legendary vigilante. And although it was inspired into production by Kevin Costner's ROBIN HOOD: PRINCE OF THIEVES, there are plenty of references to the Errol Flynn version.
Also features Tracey Ullman, Richard Lewis, Roger Reese, Dom DeLuise, plus a few surprise guests! Also available on DVD (see listing below).


My Favourite Year

Peter O'Toole plays hasbeen swashbuckler star Alan Swann in this comedy set in 1950s New York City. He is scheduled to appear on a popular comedy show a la Sid Caesar, and it's junior writer Benji Stone's (Marc Linn-Baker) job to keep Swann sober and present for every rehearsal - and the broadcast. This is a wonderful homage to early television. And it certainly captures a side or two of Flynn; the situation brings to mind the way Earl Conrad had been dragged around Jamaica while attempting to interview Flynn in 1958. This is a must!
(Note: The line which everyone who has seen this film seem to regard as their favourite is actually attributed to John Barrymore!)



The Rocketeer

Here we have the other side of the coin: Timothy Dalton plays swashbuckler star Neville Sinclair, a character clearly based on author Higham's bogus evaluation in ERROL FLYNN: THE UNTOLD STORY. Bill Campbell stars as Cliff Secord, a young stunt aviator who comes across a prototype rocket swiped from Howard Hughes which straps onto the back and enables a person to fly. Sinclair and his lackeys attempt to get it for the Nazis.
I followed this series as a comic book long before it was conceived as a film, so you know I'm going to like this for being true to the original. But let's face it, this Neville Sinclair is the bad guy's bad guy, and stops at nothing to get the rocket.
This movie is also available in DVD (see below)


Back to top of page
---
DVD
Robin Hood: Men in Tights
The Rocketeer
Back to top of page
---
---
All original contents (writing, graphics) ęD.David
and may not be used without permission